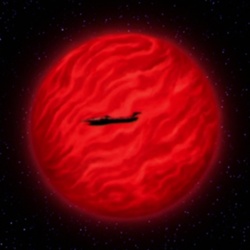 Anza was the star of the planet Abregado-rae. This star was a dying, red giant. A large battle occured near this star in 21 BBY between the Malevolence and three Venator-class Star Destroyers of the 104th Battalion. All of the Republic forces except for Commander Wolffe, Sergeant Sinker, Boost, and Plo Koon were killed. 
Appearances
Ad blocker interference detected!
Wikia is a free-to-use site that makes money from advertising. We have a modified experience for viewers using ad blockers

Wikia is not accessible if you've made further modifications. Remove the custom ad blocker rule(s) and the page will load as expected.