You want the bad news? Or the really bad news?

This article is in need of major additions and/or work.

Please consult the guidelines for Article format when making improvements. Remove this message only when the article is in the best quality.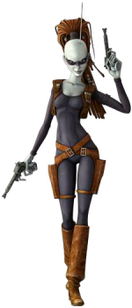 Assassins
, like
bounty hunters
, were individuals who made their living by being "hired muscle". However, unlike bounty hunters, an assassin's job was to always kill their targets, a profession that could be filled by organics or droids.
Ad blocker interference detected!
Wikia is a free-to-use site that makes money from advertising. We have a modified experience for viewers using ad blockers

Wikia is not accessible if you've made further modifications. Remove the custom ad blocker rule(s) and the page will load as expected.