Since the data is extremely old, the article will be difficult to rely on.

Parts of this article's content have been identified as being out of date and require more recent information. Please remove this template when updates are finished.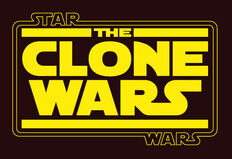 Star Wars: The Clone Wars is a 2008 animated TV series about the Clone Wars, taking place between Star Wars: Episode II: Attack of the Clones and Star Wars: Episode III: Revenge of the Sith. It used to air on Cartoon Network on Saturdays at 9:30 PM (Eastern/Pacific) for its first four seasons, and on its last season, it aired on Saturday mornings at 9:30 am. After Disney bought LucasFilm, the contract with the show was ended, and Star Wars: The Clone Wars was canceled. The series has currently aired five seasons (108 episodes) with the first four seasons having 22 episodes each and the 5th season having 20. The series also aired on TNT, but was removed from the program lineup due to low views.
Star Wars: The Clone Wars generally recieved positive public reception. Seasons 1 and 2 of the series had as many as 3 million to 4 million viewers, however in seasons 3 and 4 the number of viewers dropped to 1 to 2 million.
The Star Wars: The Clone Wars film was made as an introduction to the series.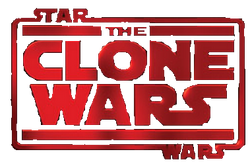 The sixth season was thought to be created and was written, but was cancelled due to the purchase of LucasFilm by Disney. However, the Clone Wars team continued to develop the unreleased Clone Wars arcs as bonus content to finish the series.
On July 19th, 2018, it was announced at an SDCC panel that The Clone Wars would be brought back with 12 new episodes for Disney's streaming service.
Episodes
See Star Wars: The Clone Wars episodes
Games
Many games, based off of the television series and movie, have been made.
DVDs
Seasons
Gallery